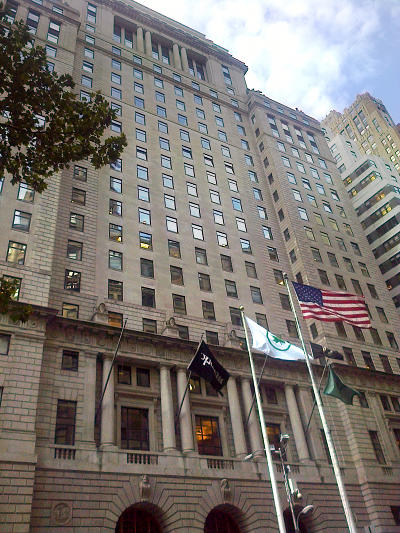 Quick-Access Links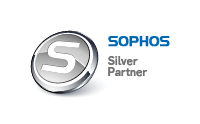 Hosted Services
Renegade Technologies' hosted services provide your organization the benefits of enterprise-class technology without the time, expertise, equipment or ongoing management hassles that are required for in-house implementations. Housed in our secure data centers, these powerful services can very quickly give your company a global presence and allow geographically-separated offices and staff to work as though under the same roof, dramatically increasing productivity, efficiency and results.
Applications
Through its hosted application solutions, Renegade Technologies is able to provide access to all of your favorite software applications over the Internet. (This is also known as "cloud computing.") This means you can access all of your vital information from virtually anywhere in the world. All you need is an Internet-connected computer, tablet or smart phone and the proper log in information. You will have the freedom to work from home without transporting files. Or check on the status of work while out-of-town without dragging a laptop along. If you have branch offices or remote users, everyone can work together as though in the same building. Your accountant can securely access your live books at any time without having to send files back and forth. This technology will change your ideas about mobile computing.
We can host nearly any Windows or Linux application and offer pay-as-you-go license rentals for many, freeing you from having to purchase up-front as with traditional software licenses and giving you access to the latest versions at any time. We take care of all of the maintenance — virus & malware scanning, security patches, application updates and data backup — so you can focus on your business instead of the technology.
Upgrade at your own pace. We are adept at hosting older versions of applications so you aren't forced to upgrade before there's a good reason!
A sampling of the applications we host:
xTuple PostBooks
Most Microsoft products (such as Office)
Intuit Quickbooks
Intuit ProSeries
FrontRange GoldMine
Collaboration
It's becoming increasingly essential for even small organizations to share information between employees, especially if remote workers or assistants are involved. Renegade Technologies' collaboration solutions are designed to enable smooth, consistent and secure sharing of E-mail, calendars and contact lists, no matter where everyone is physically located. You can access all of your information from desktop applications like Mozilla Thunderbird and Microsoft Outlook, from the Web-based interface, and from your cell phone.
Mobile device support
Our solutions allow synchronizing this information with mobile devices like cellular smart phones and tablets, ensuring your information is always up-to-date everywhere. For example, a sales rep on a site visit finds out that his contact has a new E-mail address and cell phone number. He enters them into his smartphone and within minutes, the head office and other remote users have the updated information and nobody misses a beat.
E-Mail
E-mail is essential for business today. So why put such a vital service at the mercy of huge providers with limited and slow customer service? Renegade Technologies maintains its own secure E-mail server network offering access via all major protocols with encryption, giving you the flexibility and professional appearance of an in-house system with enterprise-class quality, reliability, security and customer service – and none of the associated hassles.
smaRTmail Filtering
Much more than junk and spam filtering, the smaRTmail system provides content security, policy enforcement and data leakage prevention, giving ultimate flexibility and control of mail flow through your organization. Some examples of its abilities include:
Virus & malware scanning - Stop malicious messages & attachments before they even get to your mailboxes (or your recipients.)
Domain aliasing - Use one set of mailboxes for all of your domains
Message stamping - Automatically place a legal disclaimer on outbound messages
Image filtering - Reject messages containing pornographic or other objectionable images
Content filtering - Log, redirect and/or block messages meeting detailed criteria such as attachment type or specific text content, preventing sensitive data from leaving your organization
Reporting - Detailed, customized information about mail flow, percentage of blocked junk mail and spam, etc.
Do you currently run your own in-house mail server? smaRTmail can easily be set up as your mail gateway, filtering out undesired messages before they even reach your network (saving you bandwidth,) and providing all of the other benefits and customization.
Web
Renegade Technologies also offers traditional Web site hosting. While we're not currently able to match prices with high-volume providers, maintaining our own Web server network (and not just re-selling others' services) means you can expect the flexibility of an in-house system with enterprise-class quality and reliability.

If you need one or more domain names, we have found GoDaddy to be very price-competitive. Choose one of the offers below that fits your needs best.
.COM for 99 cents:


Unlimited .COMs for $9.99 each:

Maximizing your investments
Our goal – and specialty – is to provide solutions that realize your ideal functionality using the most appropriate technology. To that end, our hosted services can be deployed individually to augment your current systems or in concert as a complete solution.
Contact us today to find out how we can help your business reach "the clouds."