IT Services
Computer networking & hardware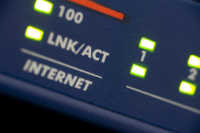 Renegade Technologies designs & installs computer systems & networks focused on your needs and desires with room for growth, choosing proven, quality components. Our engineers have over 31 years' experience doing so! We do not profit from equipment or software purchases, recommending only what is necessary and frequently making use of high-quality open-source and other low- or no-cost software to provide the solutions you want at reasonable prices.
You benefit from Renegade Technologies' strong relationships with dependable and trustworthy equipment & software vendors and service providers as we construct your solutions. We've already done the provider-selection work for you! Or, we will gladly work with your preferred providers to deliver the optimal solution for your situation.
Computer repair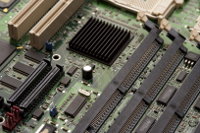 Renegade Technologies performs full-service computer repair, quickly and accurately diagnosing software and hardware problems and suggesting only the repairs you need. In this world of rampant viruses and crackers, we also make sure that your systems are free of malware and are patched against the latest security threats, giving you peace of mind. We can also completely optimize your computers to get the best performance possible (they will run like new or better) without spending a dime on additional hardware. (Though we may suggest strategic hardware upgrades that would noticeably increase performance.)
Remote-control support
As long as your computer has an Internet connection, we can provide remote-control support services and fix many problems in minutes, saving you time, money and frustration.
Maximizing your investments
We specialize in more fully utilizing your existing systems to either meet or get closer to your ideal functionality without significant additional purchases: We assess the capabilities of the systems in accordance with your wishes and devise ways to adapt them to your changing requirements. We will also inform you of other potentially useful capabilities that you may not have been aware of!
Contact us today to find out how your technology can better serve you!