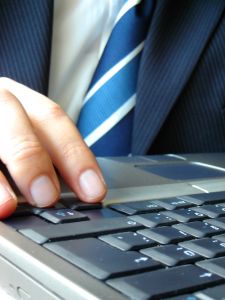 E-mail client setup

Microsoft Outlook 2007 & 2010
Set up your account
If Outlook is closed, go to Start[->Settings]->Control Panel->Mail, then click E-mail Accounts...
If it's open, Click the File menu, then click the Account Settings button, then Account Settings... again Screen shot
On the E-mail tab, click New... on the upper left. Screen shot
Choose Manually Configure and click Next. Screen shot
Choose Internet E-mail and click Next. Screen shot
On the next screen, enter the following information: Screen shot

Under User Information:

Your name as you'd like it to appear on messages
Your E-mail address

Under Server Information:

Choose POP3 for the Account Type.
Enter mail.renegadetech.com for both the Incoming and Outgoing mail servers.

Under Logon Information:

Enter your full E-mail address for User Name.
If you wish to save your password, enter it and check the box.
Make sure Secure Password Authentication is not checked.

Click More Settings...
On the General tab: Screen shot

Enter a name for this account for your reference, such as "Renegade Tech"
Enter your organization name if applicable.

Click the Outgoing server tab and check My outgoing server requires authentication. Screen shot
(Make sure 'Use same settings as my incoming mail server' is selected.)
Click the Advanced tab: Screen shot

Enter 587 for the SMTP port
Be sure the POP3 port is 110.
Check Remove from server when deleted from 'Deleted Items' at the bottom.

Click OK
Click Next and Outlook will test the settings to verify connectivity.
Click Finish then Close.
Your account is now set up. Click on the Inbox to see your messages.

If you have any questions or problems, please contact us or log a support request.